Welcome to the dealer page of booth #500.
We chose our name "Walnut Springs Antiques", after our old farm place in southwest Missouri.  Our booth is filled with vintage glassware, soda bottles, toys, games, lunch boxes, wood furniture, and other collectibles.
Our booth is located in the center of the store, in aisle D, west of the tea room.  We actively update our booth weekly.
Photos updated September 19, 2016.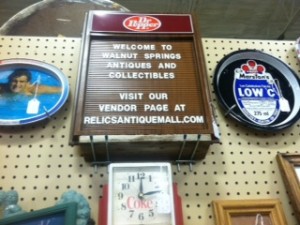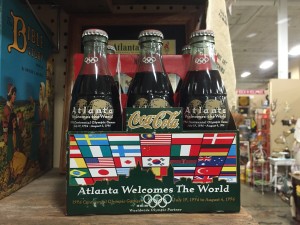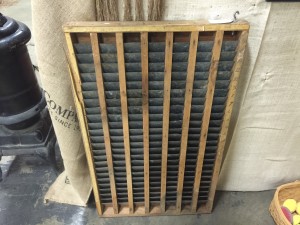 U